Database Management System
Build a robust and efficient database management system to resolve all your data worries. Remote Developer creates an interface between the end-user and the database, simultaneously managing the data, the engine, and schema to facilitate the company and manipulation of data.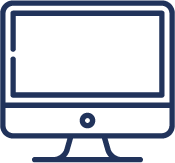 Retina Ready
We create Retina-ready websites that can adapt better across all devices.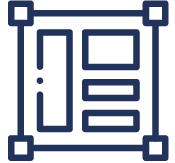 Incredibly Flexible
We develop flexible, custom websites catered to your needs and required features.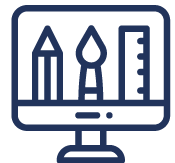 Clean Design
Our web designers create clean designs and user-friendly interface that you could easily use.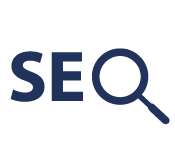 SEO Optimization
We ensure websites are SEO-ready and optimised to help you rank search engines.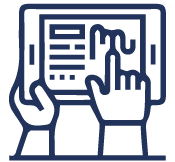 Digital Marketing
We also offer digital marketing services to maximise the use of your website, drive more traffic, and boost conversions.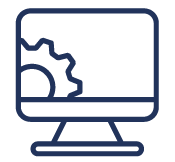 Web Development
Our seasoned web developers use the latest tools and industry's best practices to develop the best features for your website.
Build Your Team of Remote Developers!

Build Your Team of Remote Developers!
Our Our Database Management System Services
Remote Developer offers solid security, reliability, and support in our database services to businesses with a database need for any of their operations.
Like any other business, we are heavily dependent on our database for information on all aspects of the service we provide. Thus, we make a secure and reliable database management system for your company.
Scalability
With the ever-changing nature of demands, businesses have an increased need for data storing and management. Business decisions and investments will heavily rely on your data. As such, a scalable database is a must for business, online, or location-based.
Remote Developer offers a scalable Database Management System that will help your business exponentially grow. With our database management system, you will save time, money, and resources. You will not have to write everything down or waste your time trying to read your customers' handwriting. It is simply not efficient.
Scalability
As your business grows, it is hard to keep up with the information you collect. Remote Developer offers a user-friendly data management system that you can use to link data together and produce the best pattern for your business solutions.
With a great database, looking up information will be easier and more convenient. You can automate other parts of the database, such as generating reports weekly and more.
You will not miss out on which product your customers love the most or which days you should increase your outbound calls.
Custom Fit
Remote Developer offers a customizable database to fit your need. You can now make individualized responses based on the data you already have on your customers. You also can integrate the system with other data such as social media data and other analytics.
Reliable Service
Remote Developer creates databases that are readily accessible for business owners. Our database technology implementation is fast, secure, and competent no matter what business type.
What is Database Management System?
Database management is a system that allows a person or an organization to store, organize, and retrieve data from a computer or the database. Database management also includes designing, executing, and supporting stored data, maximizing its value.
What are the various types of DBMS?
Database Management Systems include various type:
Centralized – These are data that are stored in one system in one place. Users usually visit that sole system to access the data.

Distributed  –

These are data kept in a variety of notes, making it as accessible as possible. In a distributed Data Management System, the software replicates data amongst the database server, allowing it to detect and handle issues easily.
Federated – This type of system distributes data without additional persistence of duplication of the source data. This kind of Database Architecture is best varied and scattered integration.
Blockchain  – A federated database system is used for sensitive information like financial data and other transactions.

Why you should develop your Database Management System ?
Introducing an excellent DBMS software to manage databases results in the following benefits:
Safely secure data –

DBMS organizes and tracks customers, inventory, and employees and stores data of distinct types. DBMS also has controlled database access, monitored by the database administrators. This feature allows organizations to audit for security and compliance purposes.
Efficiently share data –

DBMS enables businesses to automate data efficiently and collaborate between users.
Effortlessly integrate data – Instead of operating island of database resources, a single interface is used to manage databases with logical and physical relationships.

Our Insights
Read our available resources about database management.
[blog posts]
Why Should You Trust Remote Developer?
Our Remote Enterprise Software Developers
Remote Developer is your partner for innovation. Our vast roster of Remote Developers is ready to collaborate to create customized enterprise software with integrated solutions in one application. Optimize your processes and improve your productivity.
Why Should You Trust Remote Developer?

Right resources
We help your business identify roadblocks with our capable remote developers with years of experience and extensive knowledge to help you attain your business goals and maximize desired results.

Top-calibre remote developers
We assist you in choosing your dedicated team based on your needs from our pool of talented IT professionals.
No lock-in required
We offer flexible plans tailored based on your needs. It is in our best interests to give your desired results, so we do not require lock-in deals.
Dedicated project manager

We provide a dedicated project manager that ensures efficient delivery and success of every project at no additional cost.
Technologies We Use
We use the best database models and technologies!








Let's Talk about Your Needs!
Remote Developer connects global businesses
To flexible and reliable remote developers in the Philippines.