Quality Assurance Testing
Deploying faulty software might cost money and reputation to your clients and users. With our thorough QA Testing Process, you can detect any potential issues in the future. We improve the product quality and ensure it's up to standard until it meets the quality requirements.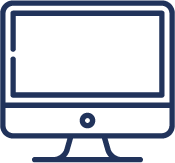 Retina Ready
We create Retina-ready websites that can adapt better across all devices.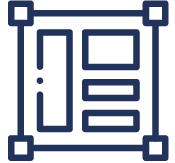 Incredibly Flexible
We develop flexible, custom websites catered to your needs and required features.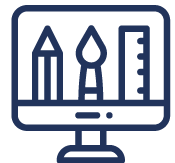 Clean Design
Our web designers create clean designs and user-friendly interface that you could easily use.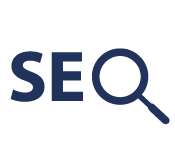 SEO Optimization
We ensure websites are SEO-ready and optimised to help you rank search engines.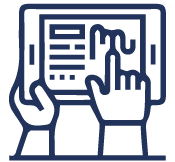 Digital Marketing
We also offer digital marketing services to maximise the use of your website, drive more traffic, and boost conversions.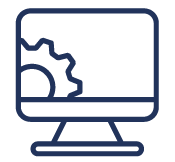 Web Development
Our seasoned web developers use the latest tools and industry's best practices to develop the best features for your website.

Build Your Team of Remote Developers!
Our Quality Assurance Services

Our software testing services will go above and beyond in ensuring that your product is high quality and functioning. Our QA Analysts are not afraid to get their hands dirty. Whether manual or automated, specialists sort out, verify, and conduct spot evaluations to deliver results. We establish efficient processes in quality assurance to achieve maximum customer satisfaction.

Manual
Our QA experts provide extensive reports to address the bugs and issues in your program and software with utmost urgency.
Automation
Our developers know how to develop automated unit testing, even for other frameworks and programs. Our dedicated team of experts are always ready to assist your need for automated tests for your application.

Quality Assurance Process

Process designs are crucial in meeting corporate needs. Even if you already have a process planned out, our analysts can help you properly implement and improve the plan. Remote Developer will help you not just to execute it but achieve
your goals.

Remote Developer makes sure that your software is high quality and secure. Our Quality Assurance Analyst executes the test through the following methods:
Requirement Assessment / User Story phase consists of the customer requirements are given to the analyst for review and recognize parts that need improvements.
Requirement Assessment / User Story

will involve the Client and analyst discussing where the application needs testing and other concerns.
Test Case Design & Development Stage is where our analyst will translate the requirements into test cases. Our QA Analyst will clear the objectives and create guidelines, including
scenarios, testing techniques, variable conditions, and steps.
Peer Review (Internal) & Test Case Design Finalization (Internal) is when other analysts review the test case for improvement.
Peer Review with the Project Team & Test Case Design Finalization is when the analyst will present the test case to all stakeholders involved for realignment and incorporate all
inputs to the final design.
Test Execution

is when our QA Analyst executes the test case per scenario on the agreed timeline

.
What is Quality Assurance Testing?
Quality Assurance (QA) Testing is a procedure that guarantees that a company provides the best products or services possible to a client. QA Testing aims to deliver consistent quality results through standardized processes, achieving the company's desired outcomes and quality benchmarks.

In software development, QA also includes activities that centre on executing quality standards and procedures to ensure that software meets a particular set of requirements before it's released to the public.
QA activities are ultimately process-oriented and document-heavy.
Maintains High-Quality Product
QA Testing ensures that the software product being developed works reliably and firm. The QA Tests Case is designed to test the functionality, security, performance, and serviceability.
Testing can detect any issues on the products and create proper solutions for them. And as a result, the final product can have minimal to no defects and is guaranteed to work as intended. It can also improve the user experience and user-friendliness of the product.
Secures Products

Any possible weakness in the defences of the product can increase data of customers and users being compromised and leaked. When conducting QA Test, the analyst can often detect issues that were not seen by the Developer, including the product's security. QA needs to ensure that the product is built with security and tested properly to ensure the safeguard of the product and the company.
Protects Your Brand

Any product your business produces reflects your company and brand. Releasing a high-quality product that bids outstanding features, service, and security creates a great impression and builds a reputation for your business.
Therefore, QA Testing is essential. It ensures that your product properly fits and achieves the goal of the product or Client.
Ensure Client Satisfaction

When developing software, the Client provides necessary goals and requirements for the product being developed. Ensuring these requirements are achieved can satisfy customers.
Thus, QA Testing can make sure that all features required are included and works effectively. The role of QA is to make sure that the software provides customer expectations.
Saves Time and Resources

High costs of software development defects can accumulate without proper QA Testing. The price of a defect can cost fifteen times more than the actual cost of developing a program. Without proper QA Testing, most bugs would potentially be more extensive and can only get caught after the program was released.

The QA Analyst would detect any issues when working through the procedure and check if the software works smoothly. As a result, problems can be minimized, saving time and resources in fixing these features, and developers can focus more on improving the program.

Why Should You Trust Remote Developer?
Right resources
Take away annual or monthly fees in your subscriptions of applications. By developing your own desktop application, you can create your own apps and avoid recurring charges.
Top-calibre remote developers
We assist you in handpicking your team based on your needs from our pool of talented IT professionals.
No lock-in required
We offer flexible plans tailored based on your needs. It is in our best interests to give your desired results so we don't require lock-in deals.
Dedicated project manager

We provide a dedicated project manager to ensure the efficient delivery and success of every project at no additional cost.
Technologies We Use
We use the best database models and technologies!








Let's Talk about Your Needs!
Remote Developer connects global businesses
To flexible and reliable remote developers in the Philippines.