UI/UX Design
Enhance the user experience of your apps and website to success with UI/UX design. We help businesses in Australia and New Zealand design products that people will love.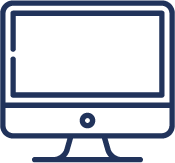 Retina Ready
We create Retina-ready websites that can adapt better across all devices.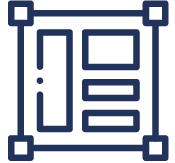 Incredibly Flexible
We develop flexible, custom websites catered to your needs and required features.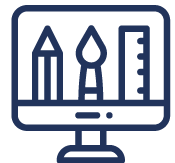 Clean Design
Our web designers create clean designs and user-friendly interface that you could easily use.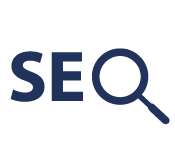 SEO Optimization
We ensure websites are SEO-ready and optimised to help you rank search engines.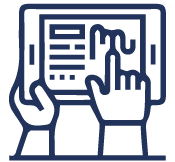 Digital Marketing
We also offer digital marketing services to maximise the use of your website, drive more traffic, and boost conversions.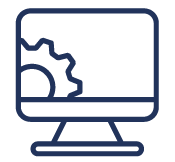 Web Development
Our seasoned web developers use the latest tools and industry's best practices to develop the best features for your website.
Build Your Team of Remote Developers!

Build Your Team of Remote Developers!
Incredible ResultsOur UI/UX Design Service

Remote Developer offers a design that is perfect and usable. Our designers envision, design, and create user-focused products for your company's needs. We don't just make it pretty; we make sure your product is reliable and has a suitable interface and user experience.

From intelligent design to optimized content, Remote Developer delivers high-quality designs to a wide range of industries. Your applications and website will have the right color, best-optimized images, and appropriate positioning of text.
Brand Your Business
UI/UX Design is a requirement for a wide range of businesses for their website, software, and application. A professional UI/UX design should be able to deliver the needs of our business.

Remote Developer has designed different types of apps, software, and website for a spectrum of companies. Our UI/UX Designers are trained to make your idea come to life, from essential apps to big enterprise websites. Our designers tailor your objectives into the process of UI/UX design. We guarantee that our UI/UX Design Service can deliver the best outcome for your business.
Incredible Results

Our UI/UX designers are trained to deliver fast, efficient, and high-quality results. Your business and resources are in good hands. No design is too complex for our designers.
Value for Money
Remote Developer makes sure you get what you pay for. Good design comes at a cost, and all contents we provide are high-quality and appealing. Match your product with great graphic design. You can attract more customers through attractive visuals and a memorable brand experience.

Our UI/UX Designers have extensive knowledge and experience in today's top tools such as Adobe Illustrator, Adobe Photoshop, and more.
High Quality Service

No matter how big the project is, Remote Developer will deliver high-quality service on time. Using a user-centered layout, our dedicated designers will help you with your needs without any difficulty, whether it's for corporate or eCommerce. 
Fill out the contact form, and let's talk about your project.
What is UI/UX Design, and why is it needed?
UI/UX Design is the act of designing a platform's visual and practical features, whether it be software, website, or mobile application.
UI/UX is needed when creating software-like products such as tools, applications, and websites, to have an interactive and straightforward experience. A fantastic user interface and experience can make a product successful.

Difference between UI & UX
User Interface (UI) contains all application elements, including controls, blocks, and buttons. The main objective of UI is to provide a smooth, easy, and enjoyable interaction between the user and the platform. Developing the UI contains choosing colors, selecting a business trademark, and the design or theme.

On the other hand, User Experience (UX) provides the best experience for the user with ease of usage and how the user impacts establishing your business value. Creating a UX includes defining the way a product operates and meets the requirements of the users. UX must be clear, comfortable, User-friendly and should work in the direction to turn your users into loyal customers.
Our Remote Enterprise Software Developers

Remote Developer is your partner for innovation. Our vast roster of Remote Developers is ready to collaborate to create customized enterprise software with integrated solutions in one application. Optimize your processes and improve your productivity.
Why Should You Trust Remote Developer?

Right resources
We help your business identify roadblocks with our capable remote developers with years of experience and extensive knowledge to help you attain your business goals and maximize desired results.

Top-calibre remote developers
We assist you in choosing your dedicated team based on your needs from our pool of talented IT professionals.
No lock-in required
We offer flexible plans tailored based on your needs. It is in our best interests to give your desired results, so we do not require lock-in deals.
Dedicated project manager

We provide a dedicated project manager that ensures efficient delivery and success of every project at no additional cost.
Technologies We Use
We use the best UI/UX tools and technologies!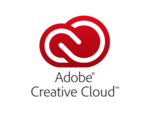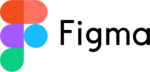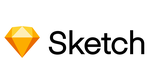 Let's Talk about Your Needs!
Remote Developer connects global businesses
To flexible and reliable remote developers in the Philippines.